The Juggernauts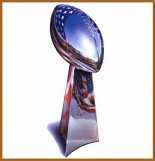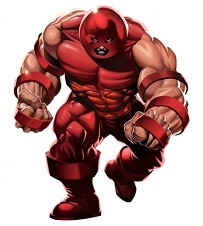 GM: Brian Henry
E-Mail:
henryjba
Yahoo Profile:
howlandhenry
Team History: Joined League for Inaugural Season as 'Juggernauts'.
Team History II: After 4 Seasons in the League (01'-04') GM Henry went on Hiatus until 06' Season.
Team History III: After the 06' Season in which he renamed his team 'Henry's Hooligans', GM Henry went on another Hiatus until 11' Season.
Team History IV: Returned in 11' and took over 'KittleBubbs' Franchise & renamed it 'Juggernauts'
KittleBubbs
(08'-10')
Past Team Names: Henry's Hooligan's (06')
Team Roster
SEASONAL LEAGUE
2001 Season Finish: 6-7-1 (7th)
2003 Season Finish: 8-6 (5th)
2004 Season Finish: 10-5-1 (League Champions)
2006 Season Finish: 7-7 (7th)
Overall: 31-25-2
Years as GM: 4
Win/Loss %: .554
Games Managed: 58
Playoff Appearances: 1
Super Bowl Appearances: 1
Playoff Record: 2-0
Super Bowl Record: 1-0

KEEPER LEAGUE
2011 Season Finish: 7-7 (6th)
2012 Season Finish: 2-11 (12th)
2013 Season Finish: 3-10 (12th)
2014 Season Finish: 4-9 (10th)
2015 Season Finish: 5-8 (9th)
Overall: 21-45
Years as GM: 5
Win/Loss %: .318
Games Managed: 66
Playoff Appearances: 1
Playoff Record: 0-1

ALL-TIME
Years as GM: 9
Overall: 52-70-2
Win/Loss %: .426
Games Managed: 124
Playoff Appearances: 2
Super Bowl Appearances: 1
Playoff Record: 2-1
Super Bowl Record: 1-0
2011 Draft Picks:
1st: Daniel Thomas (RB)
13th: Blaine Gabbert (QB)
FA1: Javon Ringer (RB)
2012 Draft Picks:
9th: Robert Turbin (RB)
19th: LaMichael James (RB)
FA7: Keshawn Martin (WR)
2013 Draft Picks:
1st: Giovanni Bernard (RB)
4th: Tavon Austin (WR)
9th: Kembrell Thomkins (WR)
FA1: Jordan Cameron (TE)
2014 Draft Picks:
1st: Sammy Watkins (WR)
3rd: Carlos Hyde (RB)
13th: Terrance West (RB)
FA1: Johnny Manziel (QB)
2015 Draft Picks:
3rd: Melvin Gordon (RB)
15th: David Cobb (RB)
FA3: Brandon Coleman (WR)
2016 Draft Picks:
4th:
16th:
FA4: